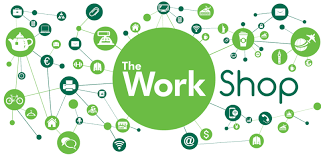 The Nuclear Resonance Magnetic Resonance Unit (NMRU) announces a training course about
"The Fluid NMR and its applications"
on 4 to 6 July 2017 under the auspices of Prof. Mohamed El-Kenawy - President of the University and Prof. Ashraf Mohammed Swailam - Vice President for post graduates and researches and Mohammed Mahmoud Abu Al-Zahab - Director of the Unit and Course Rapporteur.
This course aims to identify the NMR device - the theoretical basis - the idea of its work and to identify the applications of nuclear magnetic resonance of the unilateral, bilateral and triangular and identify the various elements and isotopes that can be analyzed using the device. Also, the training course will be allowed to train on prepare the different samples - how to interpret the results - the theoretical calculations of the effective groups in the chemical compounds and their comparison with the actual results - the attempt of the vacuum drawing of the analyzed vehicles - Interpretation of the results and the identification of the structural structure of the analyzed vehicles and how to use the device to identify the purity of the chemicals.
The subscription fee is LE 1250 per participant and 20% is deducted for faculty members and their assistants who belong to Mansoura University. These fees are inclusive of publications only and not including accommodation.
** Applications are submitted in the unit (see the brochure click here
adidas
Nike Sneakers | Echtes menschliches Blut im MSCHF x Lil Nas X Nike Air Max 97 "Satan Shoes" - Grailify