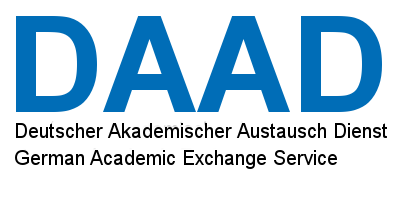 The German Academic Exchange Service (DAAD) announces the open application for a group of free workshops to increase the administrative skills offered to the staff of all university sectors
under the auspices of Prof. Ashraf Abdel Basit and Prof. Ashraf Hafez Vice President for Post-graduate Studies and supervision of Prof. Sahar Abdel Rahman, Ambassador of the German Association of DAAD at the university as follows:
1. Sunday, 9/9/2019, a workshop entitled "Project Management" -Dr. Mona El Tobgy
2. Tuesday, September 17, 2019, a workshop entitled "Methods of solving problems and stimulating collective Team"- Mr. Mohamed Fathy
3.Tuesday, October 15, 2019, Workshop entitled "Improving Capacity for Internationalization"
The workshops are held in the training hall at the third floor of the university administration building at 9:00 am to 3:00 pm,
Each applicant must complete the application form attached to the announcement and submit it at the Office of International Relations at the University Administration.
latest Nike Sneakers | Women's Designer Sneakers - Luxury Shopping