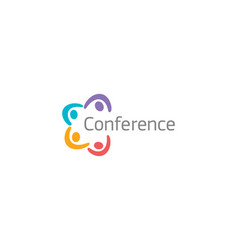 ANNOUNCEMENT OF THE RESCHEDULED DATES OF THE CONFERENCE 15TH ICCRD
You are warmly invited to participate in the 15
th International
Conference on Chemistry and Its Role in Development (ICCRD'15),
to be held at

Mansoura University-Hurghada, Egypt

,

June 7-12,
2021.
We have been fortunate to get outstanding scientists from industry,
universities and research institutes to highlight recent progress in the
different aspects of chemistry as plenary lectures, oral or posters
presentation dealing with ongoing research. We cordially welcome you to
experience all these and have an informative and enjoyable time in Egypt.
More details will be provided in the second announcement.
*******************************************************************************
ANNOUNCEMENT OF THE POSTPONEMENT OF THE CONFERENCE15TH ICCRD
In light of the global outbreak of Covid-19 second wave and according to the international measurement for social distancing, the Organizing Committee of the 15th International Conference on Chemistry and Its Role in Development (15th ICCRD) would like to announce the postponement of the conference till July 2021. The new dates will be announced in due course. We hope you can join us on the rearranged date. We'll keep you posted if anything changes, and please feel free to get in touch if you have any questions or concerns
: Email: This email address is being protected from spambots. You need JavaScript enabled to view it.
WhatsApp: +201022644379
**********************************************************************************************************************
We cordially invite you to participate in the 15th edition of the International Conference on Chemistry and its Role in Development (15th ICCRD), which will be held in Mansoura & Sharm El-Sheikh (Egypt) from 7th to 12th june 2021. The event is organized biannual by the Department of Chemistry, Faculty of Science, Mansoura University.
We have been fortunate to get outstanding scientists from industry, universities, and research institutes to highlight recent progress in the different aspects of chemistry as plenary lectures and/or papers or posters dealing with ongoing researches. We cordially welcome you to experience all these and have an informative and enjoyable time in Egypt. More details will be provided in the second announcement

Conference Topics:

1- Analytical Chemistry
2- Biochemistry
3- Applied Chemistry
4- Inorganic Chemistry
5- Environmental Chemistry
6- Physical Chemistry
7- Organic Chemistry
8- Medicinal Chemistry and Pharmaceutics
9- Material Science (Polymer, Radiation, Petroleum, Dyes, others)
10- Agricultural Science
Payments of the registration:
Bank transfer to the National Bank of Egypt, Mansoura University. Branch, SWIFT code: NBEGEGCX433, Account No.: 1000011580
Cancellation Policy:
A-Cancellation before 15.04.2021, you will receive 75% refund of the fees
B-Cancellation before 30.04.2021, you will receive 50% refund of the fees

Registration Deadline:
Link for online registration:
https://forms.gle/AVC1GSRScm7o5xJG6
Abstract submission: May 15, 2021


Fees⁂

1- Egyptians:
*,** University staff members: 4000 L.E.
# Accompanying persons: 1800 L.E.
* Postgraduate students: 2000 L.E.
online: 500 L.E.

2- Non-Egyptians
* University staff members: $600
# Accompanying: $500
* Postgraduate students: $500
online: $50

*In case of lockdown due to the pandemic of Covid-19, you will receive a refund excluding the online fees and all the conference activities will be online
**50% discount for staff members at Egyptian Universities and Research Centers
# Full refund
⁂ The fees include full accommodation and publication in the proceedings of the conference

Payments of the registration:
Bank transfer to the National Bank of Egypt, Mansoura University. Branch, SWIFT code: NBEGEGCX433, Account No.: 1000011580

Exhibition for the companies:

• Cosmetics
• Painting
• Textile & Dying
• Petrochemicals
• Molecular Biology
• Cell Biology
• Others

For details: click here
Contact us:
Email: This email address is being protected from spambots. You need JavaScript enabled to view it.
Phone: 00201093444127
WhatsApp: 00201022644379
For brochure: click here
Archive: